Sports on Virgin Media
Virgin Media customers can add the exclusive coverage and highlights from the Sky Sports and BT Sport channels to their deal.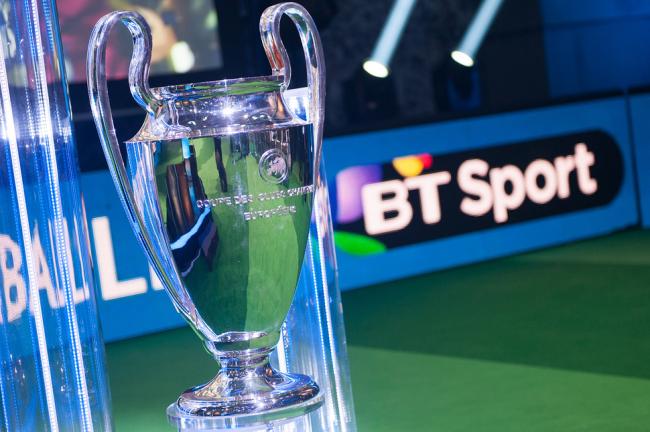 Virgin Media Sport
Virgin Media customers can add the exclusive coverage and highlights from both the Sky Sports and BT Sports channels to their monthly subscription.
While Sky currently possess the rights to show more live Premier League matches than any other UK broadcaster, BT have signed an exclusive deal to broadcast UEFA Champions League and Europa League games. Both also cover a huge range of other popular sports like rugby, cricket, darts and tennis.
Feel much closer to all the action and get all of this ground-breaking sports coverage form both providers in stunning HD.
Other sports channels which can be added to your subscription include Eurosport which shows a huge mix of both European and international sporting events, Racing UK so horse-racing fans can keep up with all the latest action and BoxNation for thrilling ringside coverage.
Virgin Media and Sky Sports
Sky pioneered sports coverage in the UK with Sky Sports, and now Virgin Media customers can enjoy that heart-pounding exclusive live action, expert punditry and extensive highlights thanks to a deal between the two digital TV providers.
For a monthly subscription fee, you'll receive all 10 of the brilliant Sky Sports channels giving you unlimited access to a truly massive variation of sports and sports related content like news or intriguing documentary all throughout the day.
No matter which sport you follow, Sky Sports has you covered. Keep up-to-date with all the latest thrilling action from the Premier League, International and European Rugby Union, NFL, US Open, WWE, PGA Tours, Formula One, boxing and international and domestic cricket.
Virgin Media and BT Sports
Sky's rival BT offer an equally comprehensive sporting deal which consists of BT Sport One, BT Sport 2, BT Sport 3 and BT Sport ESPN. You'll automatically receive all of these channel in HD for free, whereas with Sky Sports you'd have to pay for this kind of upgrade.
Here, your monthly subscription fee again grants you access to an incredibly wide selection of different sports including every exciting UEFA Champions League and UEFA Europa League games along with AVIVA Premiership Rugby matches, the World Rally Championship, all of the major NBA fixtures, UFC events and many more.
How much is sport on Virgin Media?
The Sky Sports bundle will be more expensive than the BT Sports bundle simply due to the fact that it contains more channels.
You can upgrade to the Bigger bundle and receive all of the BT Sports channels in HD plus the glorious BT Sport 4K Ultra HD. Alternatively, take the jam-packed Ultimate Oomph bundle and have access to every single one of the Sky Sports and BT Sports channels.
---